Regular price
R 166,750.00
Regular price
Sale price
R 166,750.00
Unit price
per
Sale
Currently Sold out
✅This machine qualifies for Business Rental Financing to qualifying businesses,
click HERE for more information
☕Click HERE for Full Product Description

 

DivaPRO: the new semi-automatic espresso machine, the perfect combination of state-of-the-art technology and design - the shape of flavour

Introducing the Carimali Diva Pro E2, the epitome of excellence in espresso machines, where cutting-edge technology meets captivating design. Crafted to elevate your coffee shop to new heights, this machine is tailored for medium to high-volume establishments that demand perfection in every cup.

Immerse yourself in a world of limitless possibilities as the Diva Pro E2 allows you to customize every aspect of your extraction, ensuring unparalleled quality that will captivate even the most discerning coffee enthusiasts.

Dressed in a sleek matte black finish, this espresso machine exudes sophistication and elegance, effortlessly becoming the centerpiece of your coffee shop. Its stunning presence is bound to turn heads and leave a lasting impression on your customers.

Powered by a robust three-phase system, the Diva Pro E2 delivers unwavering performance, consistently providing outstanding results day in and day out. With a direct water connection, you can seamlessly enjoy uninterrupted operation, ensuring a steady flow of exquisite coffee.

Harnessing the power of advanced electronics, this machine boasts five programmable buttons per head, empowering you to create signature coffee recipes that truly showcase your artistry. The direct coffee thermoblock with cold water injection guarantees precise temperature control, unlocking the full spectrum of flavors from your carefully selected beans.

Equipped with an 8-liter water softener, the Diva Pro E2 not only preserves the machine's longevity but also safeguards the integrity of your coffee by preventing unwanted scale buildup. It's the secret ingredient that keeps your espresso at its absolute best, sip after delightful sip.

Designed for optimal convenience, the double head dimension provides ample space to accommodate the demands of your bustling coffee shop, while the high and low-rise features adapt effortlessly to cups of varying sizes. And with a built-in cup warmer, your customers will relish the pleasure of enjoying their perfectly brewed coffee in beautifully pre-warmed cups.

The mesmerizing display graphic adds a touch of modernity, offering an intuitive interface to guide your baristas through the brewing process. Meanwhile, the generous 11.5-liter steam boiler ensures an abundant supply of velvety steam for flawlessly textured milk, empowering you to create stunning latte art that will mesmerize your customers.

Voltage flexibility allows the Diva Pro E2 to seamlessly integrate into your existing electrical setup, whether it's 220-240V or 400V, ensuring a smooth transition into the world of extraordinary espresso.

With its commanding presence and impeccable performance, this espresso machine is a true work of art. It's time to elevate your coffee shop to unprecedented levels of excellence with the Carimali Diva Pro E2, where technology, customization, and design come together to create an unparalleled espresso experience.

Unleash the potential of your coffee creations, captivate your customers' senses, and make your mark in the world of specialty coffee with the Carimali Diva Pro E2.

IDEAL FOR: Medium-high volume coffee shops

BENEFITS: Customize to optimize extraction quality

COLOURS: Matte black

Specifications for CARIMALI DIVA PRO

Three phase only
Direct Water Connection
Electronic Traditional Machine
5 programmable buttons per head

Direct coffee thermoblock with cold water per head, injection
8LT Water Softener
Double Head Dimension- W 800 x D 515 x H 574 mm
High and Low Rise features
Cup warmer Included
Display Graphic

Steam boiler capacity 11,5 l


Voltage 220 – 240 V 50/60 Hz, 400 V 50/60 Hz

Water connection Mains

Watts 5500 W

Weight 70 kg

 

Image Disclaimer:

The product images shown are provided by the supplier/manufacturer at the time of publishing and may in rare instances differ slightly from the actual product if the manufacturer or supplier have updated the item model since the publication of the image provided on the website, or within the product catalogues. Some product images are shown inclusive of all optional extras. BLACKBEANCOFFEE.AFRICA will issue an exact image upon request and if available from the supplier/manufacturer. We recommend that customers unfamiliar with the products please do so accordingly. Please contact our sales & support department to enquire/request an image if required: info@blackbeancoffee.africa BLACKBEANCOFFEE.AFRICA reserves the right to change product images at any time without notice.
☕Prefer making payment via EFT?

No problem!

✅We'd be only too happy to provide you with a quotation in order for payment to be made via EFT👍

✅Kindly request a quote by clicking on the "Request a Quote on this Item" button below & we'll get a quote off to you ASAP.
⚠️Stay Safe when shopping online! - Click HERE for info.👍
Check Stock Availabilty

This item is typically dispatched within 24 hours of the order having been finalised, although the Shipping period may vary depending on National stock availability. Kindly confirm the shipping period & stock availabilty before placing your order online.

Certain machines are imported on orer only.
FREE Shipping

FREE Delivery of all items / orders above R2000.00 nationwide within the borders of South Africa
Prices

All prices are subject to exchange rate fluctuations & may change without notice E&OE

Please confirm current pricing before placing your order.

Water filtration (If Applicable) may be required in terms of equipment warranty on certain machines.

Installation (If Applicable - may be required on certain machines) is excluded unless otherwise stated
Product Guarantee/Warranty

As accredited & authorised resellers of all brands we showcase, all product is 100% covered in line with the T's & C's of manufacturer/distributor warranties.

We don't retail in second hand or reconditioned equipment.

Damage to any item due to power surges/load shedding or the like are not covered by standard warranties/guarantees; cover for such instances are for individual personal/business insurance cover.
Share with friends
View full details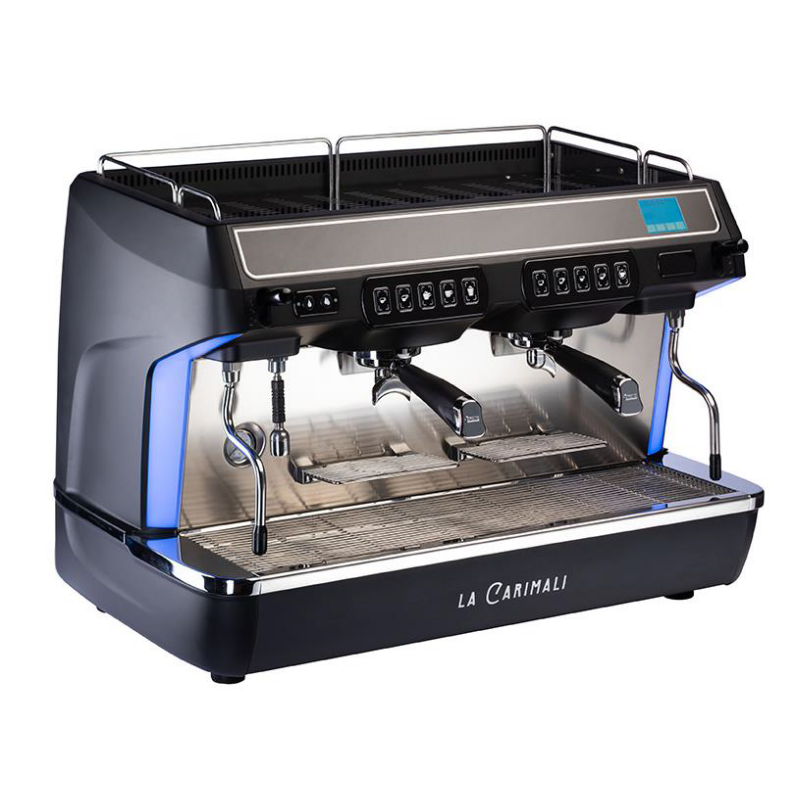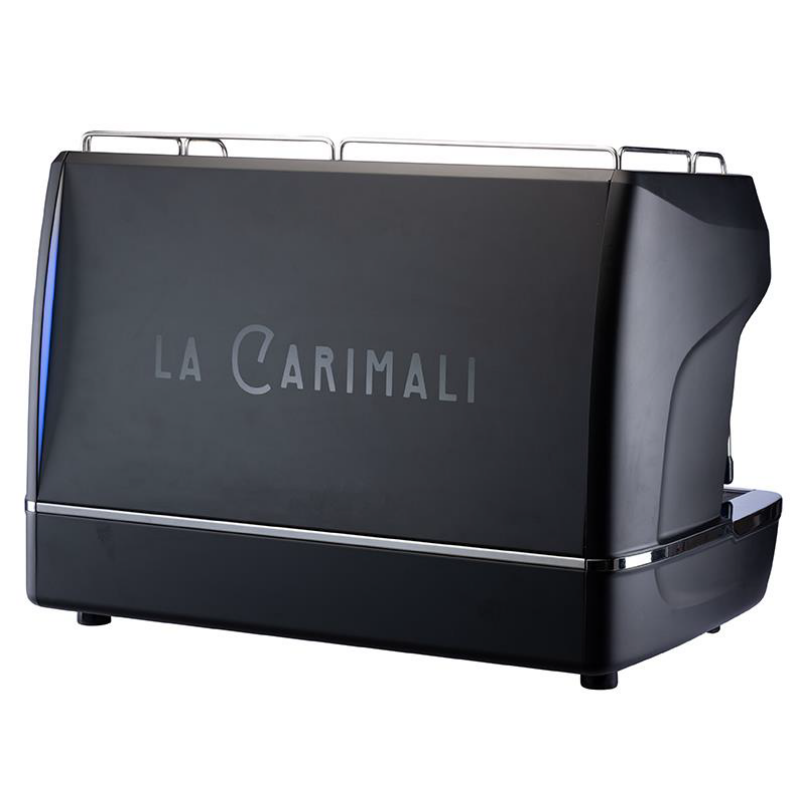 Please be careful when shopping online!
We receive calls on a weekly basis from people who have been scammed with online purchases - 
please be careful!
❌ you're unable to make contact with the site in a fast & easy manner
❌ you are unable to get a hold of an actual person with whom you can talk 
❌ your emails go unanswered
❌ the prices offered are well below the average prices of other sites (if it's too good to be true, it probably is🤦‍♂️)
❌ the site refuses to share verifiable information with you (If you've asked) - if you have concerns
✅ Do simple checks & do not part with your hard-earned money until you are comfortable! ☕
✅ We are more than happy to share any and all information you may require for your peace of mind, with you - all our credentials are verifiable via our banks, our payment gateways and / or SARS.
Our Service Guarantee

You can be assured of Personalised service, with every interaction!

Order / Shipping Guarantee

Assured timeous shipping of all orders with real-time feedback and updates, no matter the situation, you will never be left wondering about your order!
Looking for award-winning Coffee Beans?
For an award-winning roastery from where to buy your coffee beans who have won the 2022 MEA Markets African Excellence Awards.

Where you will find a symphony of flavours - freshly roasted and blended to perfection.

Beans direct from their roastery to your door.