Trading ONLINE only & delivering Nationwide within the borders of SA ✅Kindly check stock availabilty prior to placing your order online 🌟 We dispatch all orders within 24 hours of an order having been finalised🛻 If you'd prefer paying via EFT, kindly request a quote and we'll happily send you a quote for payment via EFT👍Get in touch today☕☕
⚠️PRICE IS SUPPLIED ON REQUEST, KINDLY REQUEST A QUOTE FOR CONFIRMED PRICING & PAYMENT VIA EFT⚠️
Regular price
Sale price
R 0.00
Unit price
per
Sale
Sold out
Read Full Description

La Marzocco technology and performance in an elegant, self-contained footprint.

The La Marzocco engineering group set out to take the most
advanced La Marzocco technology and translate it for a
home espresso machine.

The gs3 features the thermal stability system used in the
La Marzocco Strada, including a preheating system, digital
PID controller, saturated groups, a dual-boiler system, and
digital display. These features make for a luxury espresso
preparation platform: everything you could hope for as
someone who wants to enjoy the best-quality espresso at
home. All that's left for you to do is to grind, dose, and tamp.


exposed saturated group
increased temperature stability, ergonomics, and workspace visibility.

dual boiler system
separate boilers optimize espresso brewing and steam production.

internal pump
makes the GS3 ideal for the home.

dual pid (coffee and steam)
allows you to electronically control coffee and steam boiler temperature.

insulated boilers
reduce energy consumption while contributing to temperature stability.

ruby flow restrictors
synthetic ruby flow restrictors resist scale formation and erosion.

pre-heating system
prior to entering into the coffee boiler, water is pre-heated – thus increasing productivity.

stainless steel portafilters & precision baskets
for improved cup quality and consistency.

digital display
temperature display shot timers, flow pulse counter, and intuitive programming simplifies the adjustment of machine parameters.

performance touch steam wands
High-performing steam wands that are cool to the touch.

water reservoir
an integrated 3.5-liter water tank makes plumbing optional.

hot water economizer
fine-tunes the temperature of the hot water spout.

AV vs. MP

The La Marzocco GS3 comes in two versions. The AV or Automatic version features volumetric functionality. This means you can set the volume of water you want to use for your espresso and the machine brews accordingly.

The MP or Manual Paddle version incorporates a paddle-based extraction system like the type you find on the Strada. Combined with a periscope-style pressure gauge, this allows you to manually pressure-profile your espresso. In other words, you can vary the brew time and the brew pressure during the course of the extraction, to completely optimise your espresso!

Specs

Dimension (WxDxH) 40x53x35.5 cm
Weight: 35kg
Voltage: 220V
Power: 2100W
Coffee Boiler Capacity: 1.5L
Steam Boiler Capacity: 3.5L
Water Reservoir Capacity: 3.5L

Excludes installation and includes a carry-in warranty

*This is a limited stock item - in the event that the National Supplier does not have stock, a special order can be placed with 8-12 weeks lead time.

Please contact us for availability of this item before placing your order


Image Disclaimer:

The product images shown are provided by the supplier/manufacturer at the time of publishing and may in rare instances differ slightly from the actual product if the manufacturer or supplier have updated the item model since the publication of the image provided on the website, or within the product catalogues. Some product images are shown inclusive of all optional extras. BLACKBEANCOFFEE.AFRICA will issue an exact image upon request and if available from the supplier/manufacturer. We recommend that customers unfamiliar with the products please do so accordingly. Please contact our sales & support department to enquire/request an image if required: info@blackbeancoffee.africa BLACKBEANCOFFEE.AFRICA reserves the right to change product images at any time without notice.
☕Prefer making payment via EFT?

No problem!

✅We'd be only too happy to provide you with a quotation in order for payment to be made via EFT👍

✅Kindly send an email to info@blackbeancoffee.africa with your request.

Please provide the following:
👉Detail of the equipment you'd like us to quote on
👉Name / Business detail you require on the quote (VAT#, etc - if app.)
👉Email address to where you'd like the quote sent
👉Contact info
👉Delivery address
Please be careful when shopping online! - Click HERE for info.
Check Stock Availabilty

This item is typically dispatched within 24 hours of the order having been finalised, although the Shipping period may vary depending on National stock availability. Kindly confirm the shipping period & stock availabilty before placing your order online.

Certain machines are imported on orer only.
FREE Shipping

FREE Delivery of all items / orders above R2000.00 nationwide within the borders of South Africa
Prices

All prices are subject to exchange rate fluctuations & may change without notice E&OE

Please confirm current pricing before placing your order.

Water filtration (If Applicable) may be required in terms of equipment warranty on certain machines.

Installation (If Applicable - may be required on certain machines) is excluded unless otherwise stated
Product Guarantee/Warranty

As accredited & authorised resellers of all brands we showcase, all product is 100% covered in line with the T's & C's of manufacturer/distributor warranties.

We don't retail in second hand or reconditioned equipment.

Damage to any item due to power surges/load shedding or the like are not covered by standard warranties/guarantees; cover for such instances are for individual personal/business insurance cover.
Share with friends
View full details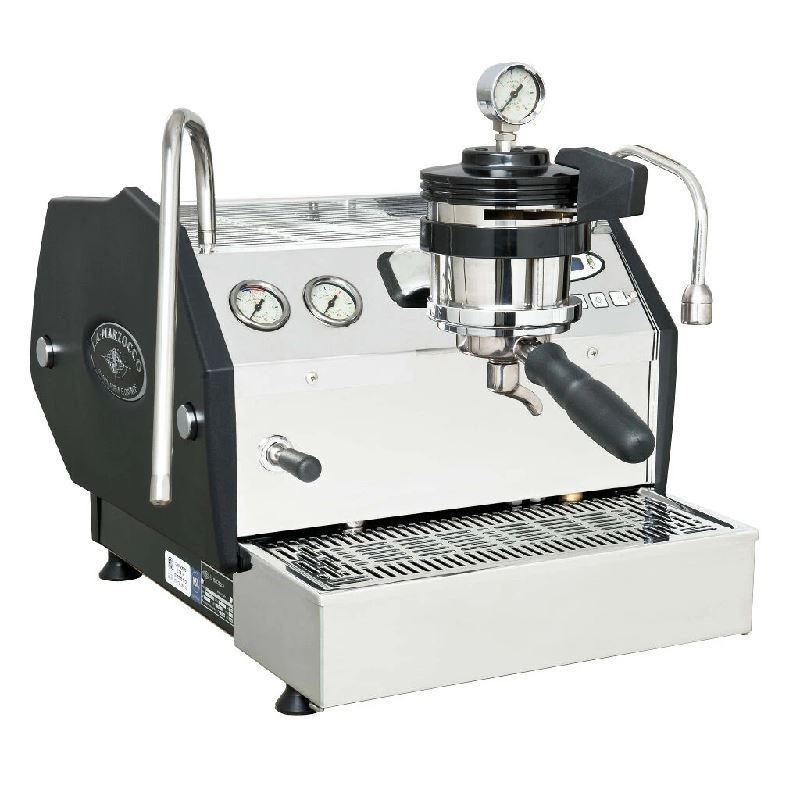 Please be careful when shopping online!
We receive calls on a weekly basis from people who have been scammed with online purchases - 
please be careful!
❌ you're unable to make contact with the site in a fast & easy manner
❌ you are unable to get a hold of an actual person with whom you can talk 
❌ your emails go unanswered
❌ the prices offered are well below the average prices of other sites (if it's too good to be true, it probably is🤦‍♂️)
❌ the site refuses to share verifiable information with you (If you've asked) - if you have concerns
✅ Do simple checks & do not part with your hard-earned money until you are comfortable! ☕
Our Service Guarantee

You can be assured of Personalised service, with every interaction!

Order / Shipping Guarantee

Assured timeous shipping of all orders with real-time feedback and updates, no matter the situation, you will never be left wondering about your order!
Looking for award-winning Coffee Beans?
For an award-winning roastery from where to buy your coffee beans who have won the 2022 MEA Markets African Excellence Awards.

Where you will find a symphony of flavours - freshly roasted and blended to perfection.

Beans direct from their roastery to your door with free delivery within South Africa on orders over R650.