⚠️Note: The SAECO Smarty Capsule Machine and Automatic Milk Frother are sold separately.⚠️
Regular price
Sale price
R 1,265.00
Unit price
per
Sale
Currently Sold out
☕Click HERE for Full Product Description

Upgrade Your Coffee Experience with the SAECO Smarty Capsule Machine and Automatic Milk Frother

Introducing the perfect companion for your SAECO Smarty Capsule Machine - the Automatic Milk Frother. Elevate your coffee moments to new heights with beautifully frothed milk for lattes, cappuccinos, and more. Designed to perfectly complement the SAECO Smarty, this automatic milk frother takes your coffee creations to the next level.

Discover the Features:

Effortless Frothing: With the Automatic Milk Frother, achieving creamy and velvety milk froth is a breeze. Simply pour in the milk, press a button, and let the frother do the rest. Say goodbye to manual frothing and hello to convenience.
Versatile Frothing Options: Whether you prefer hot frothed milk for a cozy latte or cold frothed milk for a refreshing iced coffee, the Automatic Milk Frother delivers both options. Enjoy your favorite coffee creations in any season.
Ideal Milk Temperature: The frother ensures that your milk is heated to the perfect temperature for a rich and satisfying beverage. Say goodbye to lukewarm or scalding milk - every sip will be just right.
Sleek Design: Designed to complement the SAECO Smarty Capsule Machine, the Automatic Milk Frother features a sleek and modern design that seamlessly integrates into your coffee setup. It's a perfect match for style and functionality.
Easy to Clean: Cleaning up is a breeze with the detachable parts of the frother. Simply rinse them under water or put them in the dishwasher for a hassle-free cleaning experience.

Experience the Perfect Combination: When paired with the SAECO Smarty Capsule Machine, the Automatic Milk Frother allows you to create coffee shop-quality beverages in the comfort of your own home. Indulge in delicious lattes, cappuccinos, macchiatos, and more with expertly frothed milk at your fingertips.

Note: The SAECO Smarty Capsule Machine and Automatic Milk Frother are sold separately. CLICK HERE to view the SAECO Smarty Capsule Machine

Elevate Your Coffee Creations with the SAECO Smarty Capsule Machine and Automatic Milk Frother! Upgrade your coffee game with the ultimate duo: the SAECO Smarty Capsule Machine and the Automatic Milk Frother. Embrace the art of coffee making and enjoy café-quality beverages from the convenience of your kitchen.

Order your SAECO Smarty Capsule Machine and Automatic Milk Frother today and unlock a world of barista-level coffee creations!
☕Prefer making payment via EFT?

No problem!

✅We'd be only too happy to provide you with a quotation in order for payment to be made via EFT👍

✅Kindly request a quote by clicking on the "Request a Quote on this Item" button below & we'll get a quote off to you ASAP.
⚠️Stay Safe when shopping online! - Click HERE for info.👍
Check Stock Availabilty

This item is typically dispatched within 24 hours of the order having been finalised, although the Shipping period may vary depending on National stock availability. Kindly confirm the shipping period & stock availabilty before placing your order online.

Certain machines are imported on orer only.
FREE Shipping

FREE Delivery of all items / orders above R2000.00 nationwide within the borders of South Africa
Prices

All prices are subject to exchange rate fluctuations & may change without notice E&OE

Please confirm current pricing before placing your order.

Water filtration (If Applicable) may be required in terms of equipment warranty on certain machines.

Installation (If Applicable - may be required on certain machines) is excluded unless otherwise stated
Product Guarantee/Warranty

As accredited & authorised resellers of all brands we showcase, all product is 100% covered in line with the T's & C's of manufacturer/distributor warranties.

We don't retail in second hand or reconditioned equipment.

Damage to any item due to power surges/load shedding or the like are not covered by standard warranties/guarantees; cover for such instances are for individual personal/business insurance cover.
Share with friends
View full details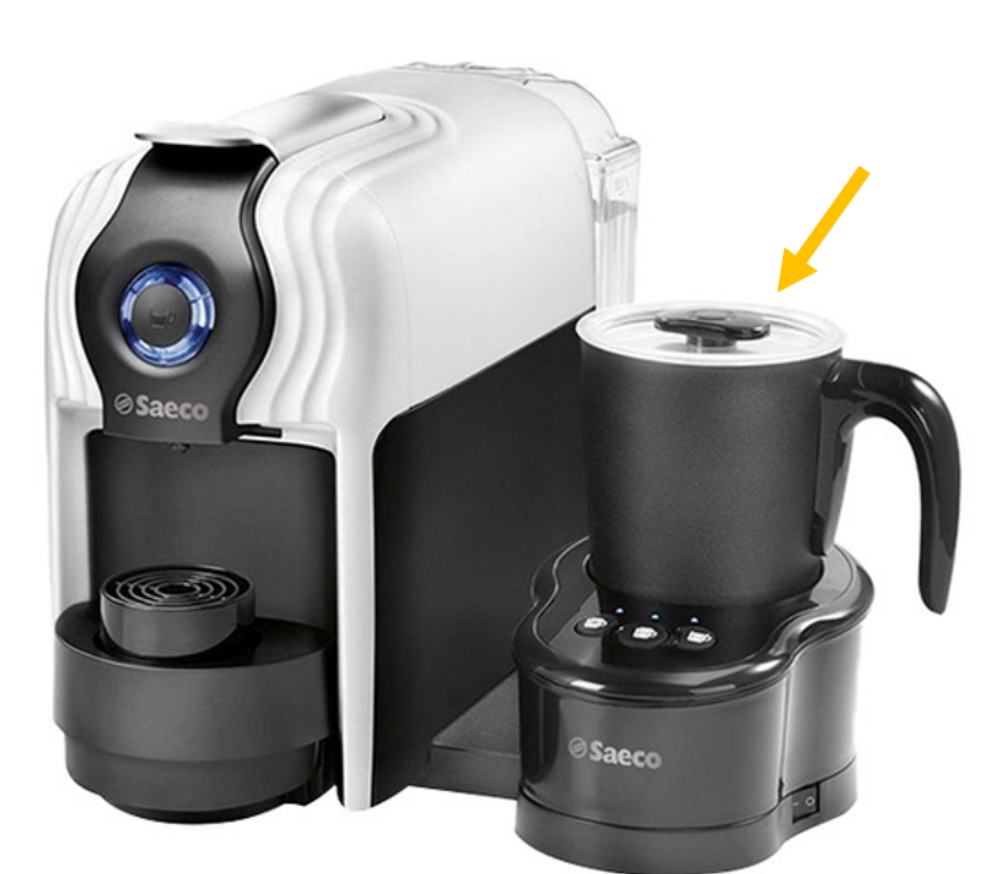 Please be careful when shopping online!
We receive calls on a weekly basis from people who have been scammed with online purchases - 
please be careful!
❌ you're unable to make contact with the site in a fast & easy manner
❌ you are unable to get a hold of an actual person with whom you can talk 
❌ your emails go unanswered
❌ the prices offered are well below the average prices of other sites (if it's too good to be true, it probably is🤦‍♂️)
❌ the site refuses to share verifiable information with you (If you've asked) - if you have concerns
✅ Do simple checks & do not part with your hard-earned money until you are comfortable! ☕
✅ We are more than happy to share any and all information you may require for your peace of mind, with you - all our credentials are verifiable via our banks, our payment gateways and / or SARS.
Our Service Guarantee

You can be assured of Personalised service, with every interaction!

Order / Shipping Guarantee

Assured timeous shipping of all orders with real-time feedback and updates, no matter the situation, you will never be left wondering about your order!
Looking for award-winning Coffee Beans?
For an award-winning roastery from where to buy your coffee beans who have won the 2022 MEA Markets African Excellence Awards.

Where you will find a symphony of flavours - freshly roasted and blended to perfection.

Beans direct from their roastery to your door.