Trading ONLINE only & delivering Nationwide within the borders of SA ✅Kindly check stock availabilty prior to placing your order online 🌟 We dispatch all orders within 24 hours of an order having been finalised🛻 If you'd prefer paying via EFT, kindly request a quote and we'll happily send you a quote for payment via EFT👍Get in touch today☕☕
Regular price
R 79,700.00
Regular price
R 85,000.00
Sale price
R 79,700.00
Unit price
per
Sale
Sold out
Read Full Description

The WEGA Orion is a solid, entry-level, no-frills espresso machine designed with the high volume commercial customer in mind. The Orion comes in 2 or 3 group variants as well as a compact 2 group version. It offers the option of automatic volumetric dosing, helping baristas deliver high volumes of consistent, great quality espresso without the unnecessary distractions of superfluous features. With its high-capacity copper boiler and a thermal overload preventing the elements from burning out, the Orion is robust, durable, and built to last.

One of our favourite features of the Wega Orion is that it can be fitted to run on gas making it a perfect option for a coffee cart or mobile coffee operation. It also provides a viable answer to those load-shedding woes, allowing you to serve up that delicious espresso no matter what the circumstances.

Wega has a long history in South Africa, and their machines are well supported with easy access to maintenance and service, a crucial consideration when you're running a business. With their robust and functional simplicity, they are the workhorses of the coffee industry throughout South Africa and in many other parts of the world. For more than three decades, the Italian brand has been manufacturing reliable, heavy-duty espresso machines and you can spot their handy work in cafes and espresso bars throughout the country.

Wega Orion commercial espresso machine features

Built-in rotary pump
E61 group heads
2x High power steam wands (2 group version)
1x Hot Water Spout
Automatic Water Refilling (connected to water mains)
Reliable steel build
High capacity copper boiler
Thermal overload prevents the elements from burning out if the boiler runs dry
Can be

 operated on gas

 

for mobile and off the grid operations (pump must still run on electricity) - view/add gas kit

 

here
Cup warming area
Boiler pressure gauge
Pump pressure gauge
Electromechanical switches per group (EPU Semi-Auto Version)
4 Programmable volumetric doses per group (EVD Auto Version)

WEGA Orion commercial espresso machine specifications

| | | | |
| --- | --- | --- | --- |
| | 2 Group Compact | 2 Group | 3 Group |
| Voltage | 230-240-400V | 230-240-400V | 230-240-400V |
| Power | 2.9KW-3.1KW | 2.8KW-3.6KW-3.9KW | 5.3KW-5.8KW |
| Boiler size | 7L | 12L | 17L |
| Dimensions(WxDxH) | 51x54.5x51.5 cm | 72x54.5x51.5cm | 96x54.5x51.5cm |
| Nett Weight | 70.5kg | 74kg | 92kg |
| Gross Weight | 79.5kg | 84kg | 104kg |




EVD vs EPU

Electronic espresso coffee machine, with programmable volumetric dosing.

EPU: semi-automatic version.

Semi-automatic espresso coffee machine, operated by means of electro-mechanical push buttons, with water auto-level as standard.

*Special Order Only - Available on special order only (8 - 12 weeks lead time)

Excludes installation and includes a carry-in warranty


Please contact us for availability of this item before placing your order

 

Image Disclaimer:

The product images shown are provided by the supplier/manufacturer at the time of publishing and may in rare instances differ slightly from the actual product if the manufacturer or supplier have updated the item model since the publication of the image provided on the website, or within the product catalogues. Some product images are shown inclusive of all optional extras. BLACKBEANCOFFEE.AFRICA will issue an exact image upon request and if available from the supplier/manufacturer. We recommend that customers unfamiliar with the products please do so accordingly. Please contact our sales & support department to enquire/request an image if required: info@blackbeancoffee.africa BLACKBEANCOFFEE.AFRICA reserves the right to change product images at any time without notice.
☕Prefer making payment via EFT?

No problem!

✅We'd be only too happy to provide you with a quotation in order for payment to be made via EFT👍

✅Kindly send an email to info@blackbeancoffee.africa with your request.

Please provide the following:
👉Detail of the equipment you'd like us to quote on
👉Name / Business detail you require on the quote (VAT#, etc - if app.)
👉Email address to where you'd like the quote sent
👉Contact info
👉Delivery address
Please be careful when shopping online! - Click HERE for info.
Check Stock Availabilty

This item is typically dispatched within 24 hours of the order having been finalised, although the Shipping period may vary depending on National stock availability. Kindly confirm the shipping period & stock availabilty before placing your order online.

Certain machines are imported on orer only.
FREE Shipping

FREE Delivery of all items / orders above R2000.00 nationwide within the borders of South Africa
Prices

All prices are subject to exchange rate fluctuations & may change without notice E&OE

Please confirm current pricing before placing your order.

Water filtration (If Applicable) may be required in terms of equipment warranty on certain machines.

Installation (If Applicable - may be required on certain machines) is excluded unless otherwise stated
Product Guarantee/Warranty

As accredited & authorised resellers of all brands we showcase, all product is 100% covered in line with the T's & C's of manufacturer/distributor warranties.

We don't retail in second hand or reconditioned equipment.

Damage to any item due to power surges/load shedding or the like are not covered by standard warranties/guarantees; cover for such instances are for individual personal/business insurance cover.
Share with friends
View full details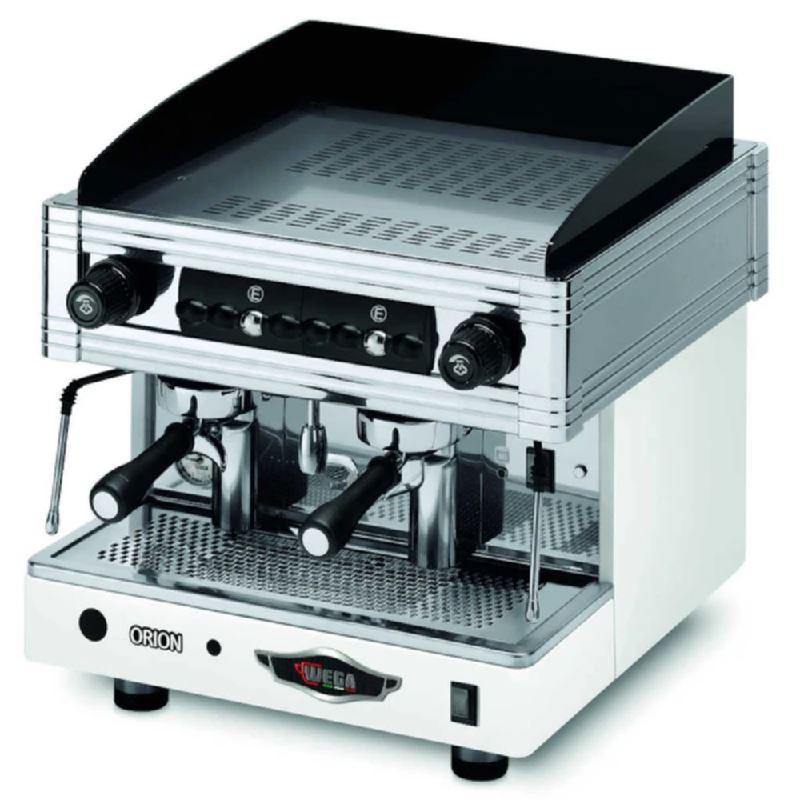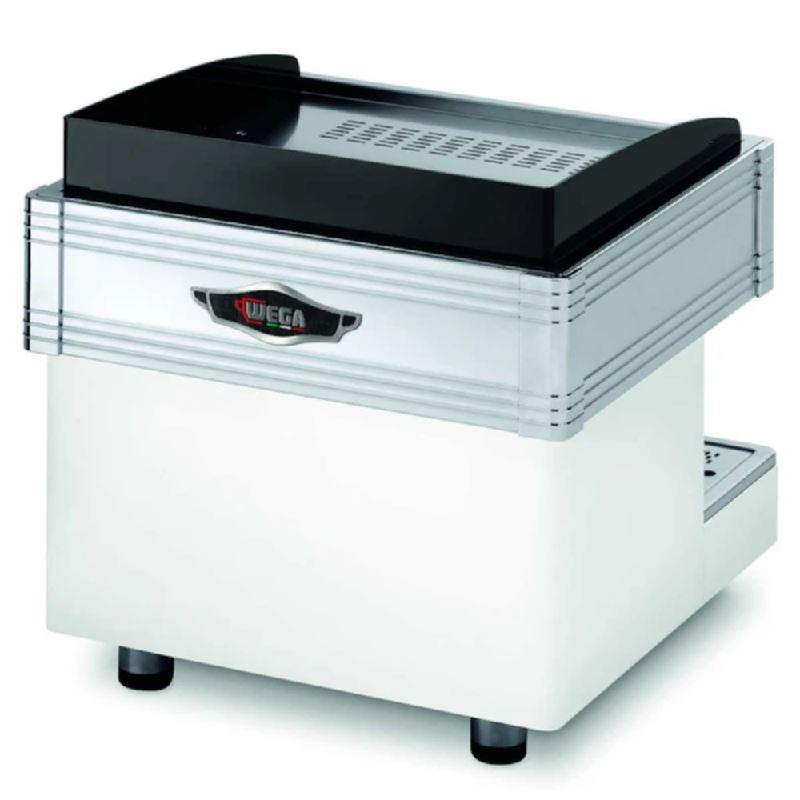 Please be careful when shopping online!
We receive calls on a weekly basis from people who have been scammed with online purchases - 
please be careful!
❌ you're unable to make contact with the site in a fast & easy manner
❌ you are unable to get a hold of an actual person with whom you can talk 
❌ your emails go unanswered
❌ the prices offered are well below the average prices of other sites (if it's too good to be true, it probably is🤦‍♂️)
❌ the site refuses to share verifiable information with you (If you've asked) - if you have concerns
✅ Do simple checks & do not part with your hard-earned money until you are comfortable! ☕
Our Service Guarantee

You can be assured of Personalised service, with every interaction!

Order / Shipping Guarantee

Assured timeous shipping of all orders with real-time feedback and updates, no matter the situation, you will never be left wondering about your order!
Looking for award-winning Coffee Beans?
For an award-winning roastery from where to buy your coffee beans who have won the 2022 MEA Markets African Excellence Awards.

Where you will find a symphony of flavours - freshly roasted and blended to perfection.

Beans direct from their roastery to your door with free delivery within South Africa on orders over R650.