Regular price
R 59,650.00
Regular price
Sale price
R 59,650.00
Unit price
per
Sale
Currently Sold out
✅This machine qualifies for Business Rental Financing to qualifying businesses,
click HERE for more information
☕Click HERE for Full Product Description

We present SANREMO CUBE, our new semi-professional one-group machine.
We have translated the complete customization philosophy of the Café Racer project into this new model putting the Sanremo Lifestyle truly within everyone's reach.
In its simplicity CUBE allows replicating the beloved bar espresso or cappuccino with the perfect emulsion anywhere. Design and technology are combined in many different ways that make this machine ideal for home living, offices and shops, a hotel room… wherever you are.

THE TWO SOULS OF CUBE

CUBE_V and CUBE_R are the two versions available of our new machine. While maintaining the same attractive design, CUBE_R differs from the basic version in the presence of a positive displacement pump that allows direct connection to the water mains in addition to the possibility of using the integrated tank. This technology is also reflected in the user display which, in the R model, allows keeping several parameters under control, such as temperature, extraction times and more.

Both versions also share the Energy Saving System, which, thanks to the fully insulated AISI 316 stainless steel boiler and electronic systems that guarantee the possibility of putting the machine on standby when not in use, allows a considerable reduction in consumption. 

ECLECTIC AND STYLISH

In addition to these two technological variants, we have designed three customizable versions to ensure that your CUBE fits into any environment, both professional and domestic. We have called them: A, B and Custom. 

These three different look styles make CUBE perfect for any space, thanks to no less than seven colours and countless combinations. In the B and Custom styles, you can express your personality or brand in full Sanremo lifestyle. CUBE will become an extension of your style both when you offer an espresso to your guests and during a coffee break at work.

COMPACT AND TECHNOLOGICAL

Sanremo CUBE is a latest-generation machine, technological and intuitive. The interaction through Web App is in fact simple and fast and allows anyone, professionals or not, to view and interact simply with all the parameters of the machine: from the water temperature to the statistics up to the programming in time slots to suit the lifestyle of the user. Our app works from both smartphones and computers and allows managing multiple machines simultaneously.  

CUBE_R TECHNICAL FEATURES


1.9L heat exchanger boiler stainless steel AISI 316
Selectable water supply from internal tank or home main line
1.8L internal water tank
E61 themosiphon group with mechanical pre-infusion
High-performance volumetric pump rated 54L/h
Boiler power 1500W/230Vac - 1300W/120Vac
Energy Saving System
WiFi connection with Web App
Complete set of accessories for user experience

Fully insulated boiler to improve heating efficiency.
Line/Pump pressure gauge.
Boiler pressure gauge.
Removable internal water reservoir with integrated protection cover and anti-drip valve. Rounded internal edges for an easier cleaning.
Internal spillover basin made in high resistance plastic and completely closed to protect user and internal components.
Strong three positions "main-close-tank" tap to select input water supply.
Removable drip tray with drain tube.
Stainless Steel cup frame.
Adjustable legs.
Cold Touch steam wand with "Purge" function.
Hot water wand with removable nozzle for an easier cleaning.
Electronic thermal management with SSR (Solid State Relay) with PID algorithm to achieve high thermal stability and reactivity.

Electronic diagnostic for fault detection.
High efficiency led panel for:

Machine ON/OFF
Machine ready/heated up
Water tank level with pre-alarm/alarm indicator

Green mindset: Cube is compliant to the "Ecodesign" European directive 2009/125/EC for home appliances.
Connected. With an internal WiFi module it's possible to connect a smartphone to the machine using our WebApp with point-to-point or cloud communication. WiFi module integrates OTA technology (OverTheAir) WiFi module integrates OTA technology (OverTheAir) which allow an easy software update for WiFi module using web connection.

What is PID? - The Basics:

If you've been following along with us, you probably know that temperature is extremely important to brewing coffee. While different brew methods and roasts demand different temps, stability is key. PID controllers help ensure that stability. Machines without these devices often use a simple thermostat that isn't as accurate as a PID controller. By comparison, a machine with PID control monitors itself to ensure temperature stability and control.

PID stands for Proportional-Integral-Derivative. Quite a mouthful! On a basic level, a PID controller uses the PID algorithm to determine the best way to control whatever process it's used for. PID controllers are used in a wide range of industrial applications, in our case, it controls the temperature in your espresso machine!

A traditional thermostat has a tendency to hit the desired temp, then turn off the heating element as the temp rises above its target. Then it'll kick back on as the temperature falls below the target. This results in uneven temperatures that can result in inconsistent shot quality in an espresso machine. There are ways to mitigate this with many machines, but it often means learning how to ride the temperature wave with your specific machine. This may require timing the heat-up time precisely or running water through the group head before pulling a shot.

PID controllers use the PID algorithm to keep your machine at the proper brew temperature. This also means that you can directly control the temperature of the machine. While not true in every case, PID controllers are usually visible on the machine. They also usually feature control buttons to increase or decrease the brewing temperature. While this won't matter for most, for some home baristas, experimenting with different roasts and temps is key!

CUBE WEB APP
WiFi module through our WebApp, amplify and simplify interaction with Cube and Cube_R machines.
CUBE App allow user to scroll over different functions:


Remote machine on/off
Set-up boiler temperature for CUBE_R
Manage water tank level
Enable and manage water filter signaling.

Available two different counters:

Expiry in time: simple to use, suitable for water tank
Expiry in volume: perfect for when the machine is connected to the mainline supply, calculates the total volume of water consumption.

Show shot time in real-time
Statistics: daily, weekly and monthly counters for coffee and water consumption.
Weekly scheduler to program up to three different "time slots" per day to fit perfectly around your life!

ACCESSORY KIT
List of accessories contained in each package:


single portafilter
double portafilter
two single filters (7, 8 gr)
two double filters (14, 16 gr)
blind filter
cleaning brush
tamper
cleaning cloth
35ml jug

Sanremo bag
instruction booklet
water supply inlet pipe,
drain hose clamp and drain pipe (only CUBE_R)

CUBE & CUBE_R DIMENSIONS


Width: ____________ mm 323
Depth: ____________ mm 465
Height: ____________ mm 369
Weight (CUBE): ____ Kg 22,7
Weight (CUBE_R): __ Kg 26,5

*Available in Black or White (Pricing on request for custom or colour options on the Cube.)

Product Technical Catalogue available HERE


Installation can be arranged, please find more details HERE

Please contact us for availability of this item before placing your order

  

Image Disclaimer:

The product images shown are provided by the supplier/manufacturer at the time of publishing and may in rare instances differ slightly from the actual product if the manufacturer or supplier have updated the item model since the publication of the image provided on the website, or within the product catalogues. Some product images are shown inclusive of all optional extras. BLACKBEANCOFFEE.AFRICA will issue an exact image upon request and if available from the supplier/manufacturer. We recommend that customers unfamiliar with the products please do so accordingly. Please contact our sales & support department to enquire/request an image if required: info@blackbeancoffee.africa BLACKBEANCOFFEE.AFRICA reserves the right to change product images at any time without notice.
☕Prefer making payment via EFT?

No problem!

✅We'd be only too happy to provide you with a quotation in order for payment to be made via EFT👍

✅Kindly request a quote by clicking on the "Request a Quote on this Item" button below & we'll get a quote off to you ASAP.
⚠️Stay Safe when shopping online! - Click HERE for info.👍
Check Stock Availabilty

This item is typically dispatched within 24 hours of the order having been finalised, although the Shipping period may vary depending on National stock availability. Kindly confirm the shipping period & stock availabilty before placing your order online.

Certain machines are imported on orer only.
FREE Shipping

FREE Delivery of all items / orders above R2000.00 nationwide within the borders of South Africa
Prices

All prices are subject to exchange rate fluctuations & may change without notice E&OE

Please confirm current pricing before placing your order.

Water filtration (If Applicable) may be required in terms of equipment warranty on certain machines.

Installation (If Applicable - may be required on certain machines) is excluded unless otherwise stated
Product Guarantee/Warranty

As accredited & authorised resellers of all brands we showcase, all product is 100% covered in line with the T's & C's of manufacturer/distributor warranties.

We don't retail in second hand or reconditioned equipment.

Damage to any item due to power surges/load shedding or the like are not covered by standard warranties/guarantees; cover for such instances are for individual personal/business insurance cover.
Share with friends
View full details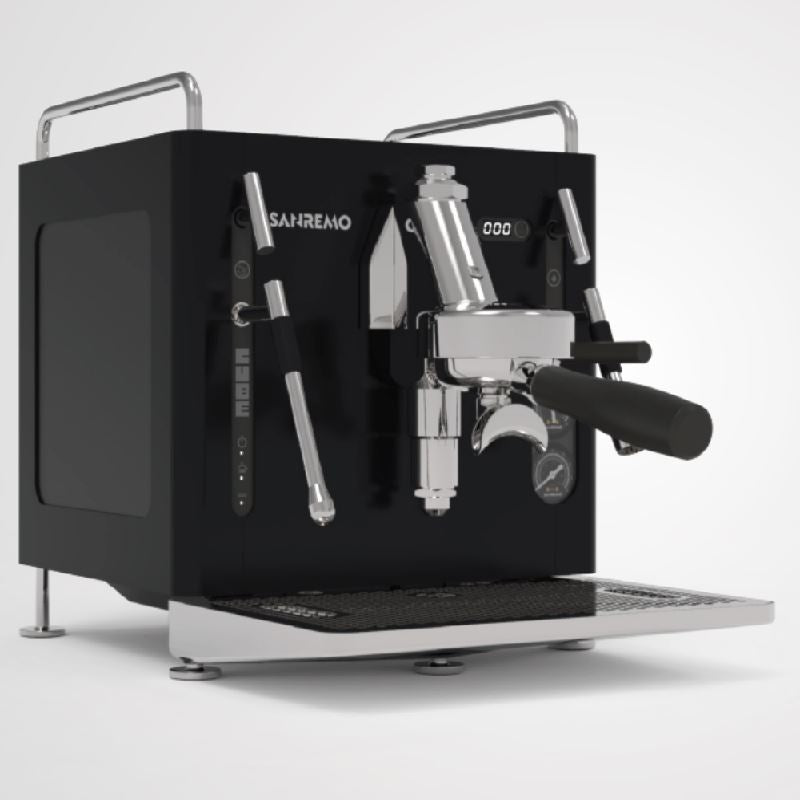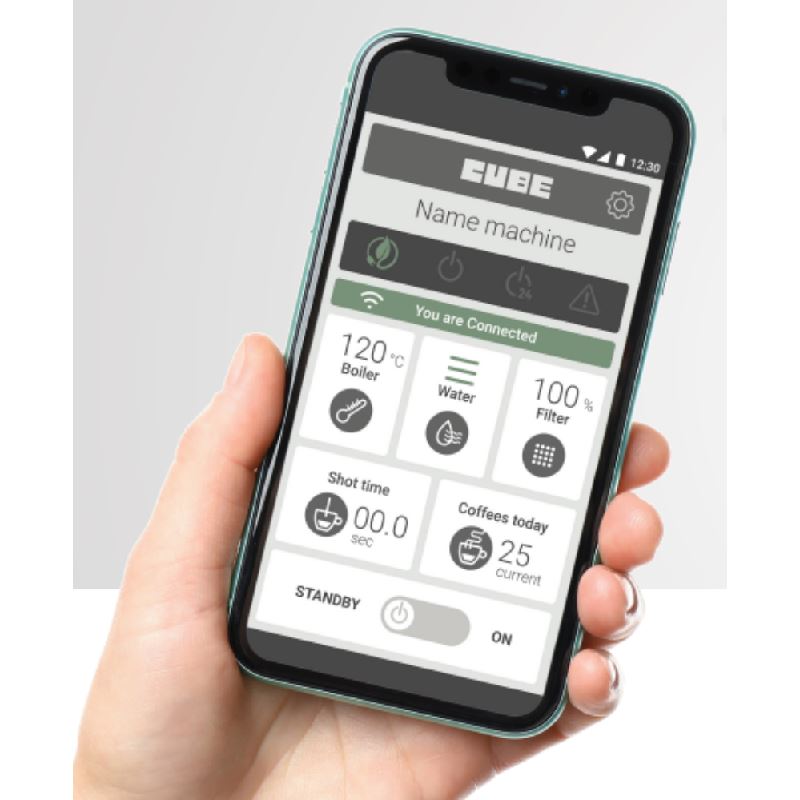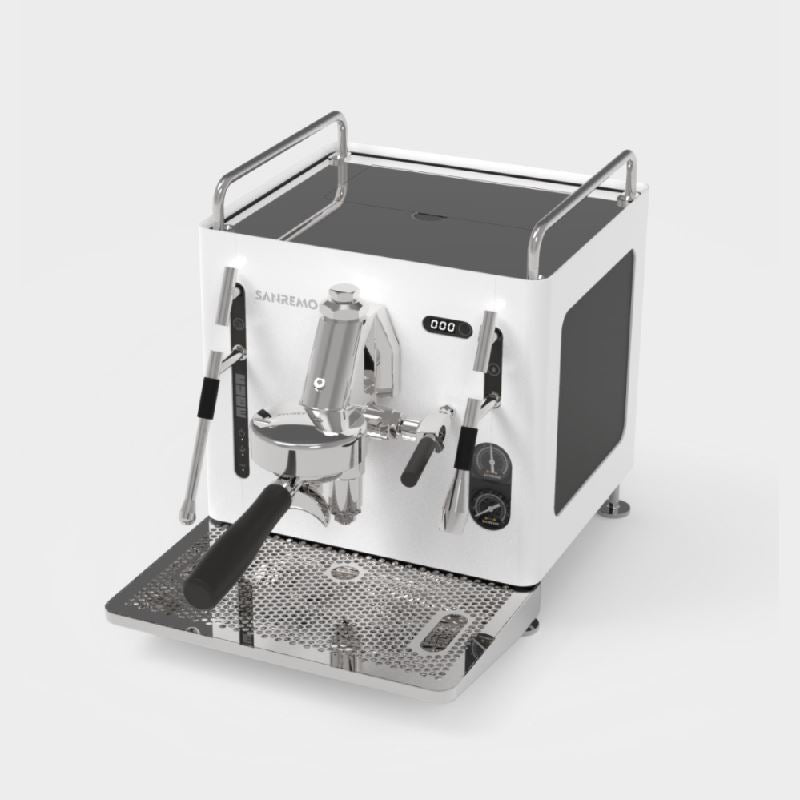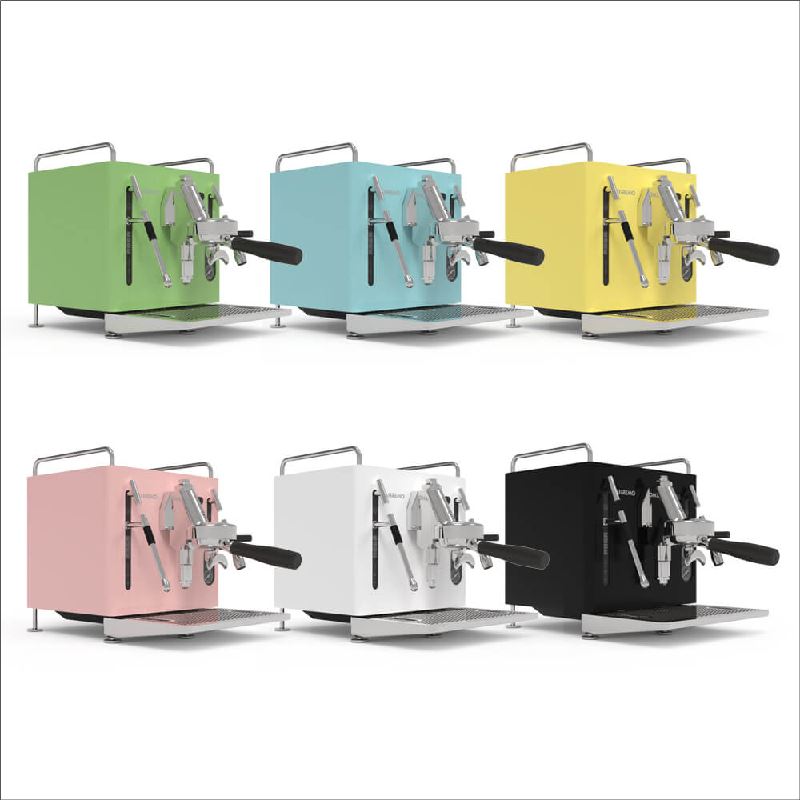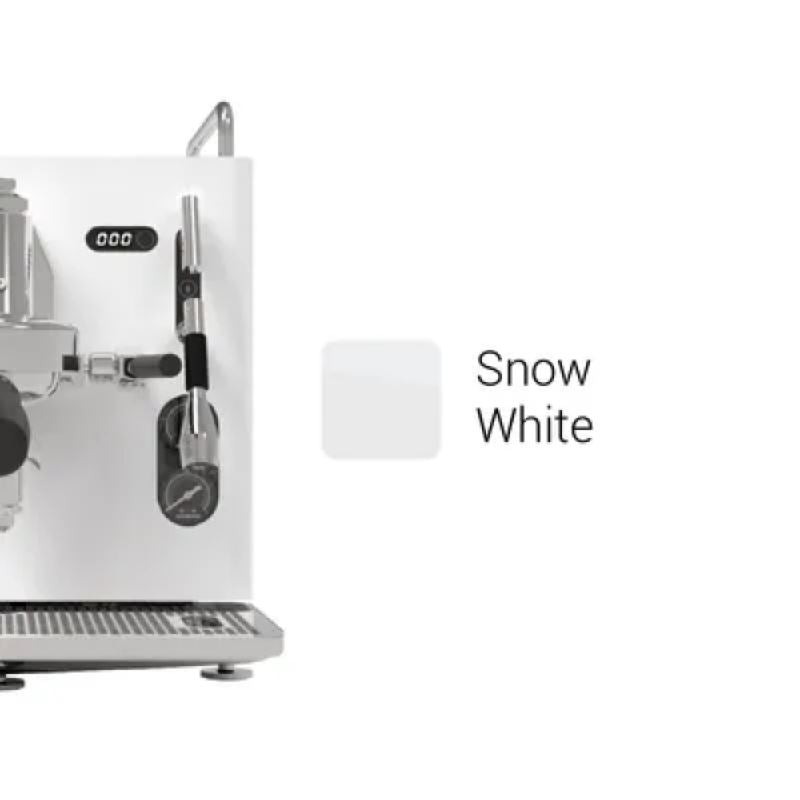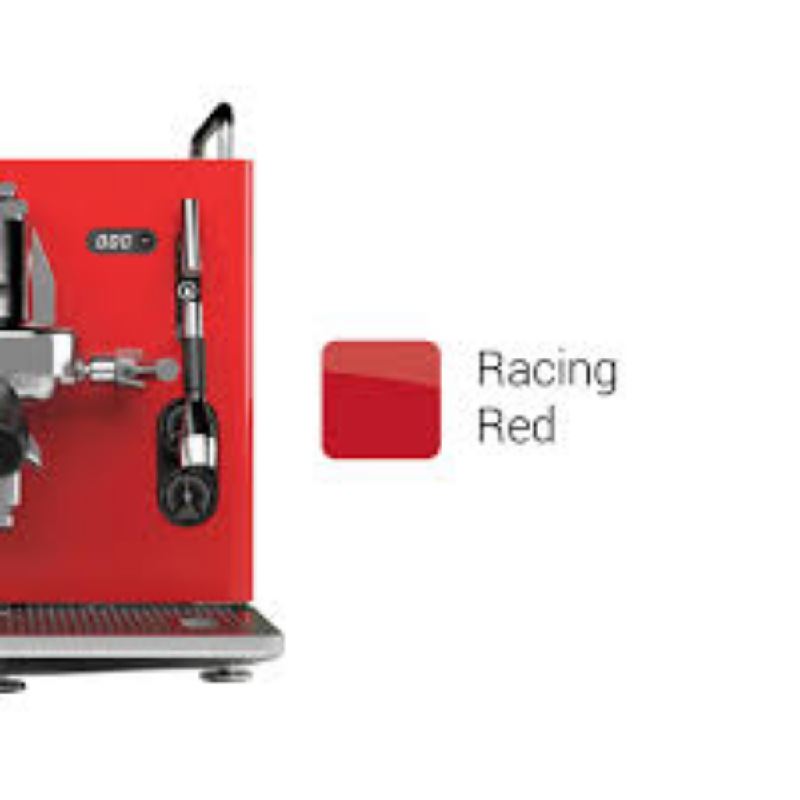 Please be careful when shopping online!
We receive calls on a weekly basis from people who have been scammed with online purchases - 
please be careful!
❌ you're unable to make contact with the site in a fast & easy manner
❌ you are unable to get a hold of an actual person with whom you can talk 
❌ your emails go unanswered
❌ the prices offered are well below the average prices of other sites (if it's too good to be true, it probably is🤦‍♂️)
❌ the site refuses to share verifiable information with you (If you've asked) - if you have concerns
✅ Do simple checks & do not part with your hard-earned money until you are comfortable! ☕
✅ We are more than happy to share any and all information you may require for your peace of mind, with you - all our credentials are verifiable via our banks, our payment gateways and / or SARS.
Our Service Guarantee

You can be assured of Personalised service, with every interaction!

Order / Shipping Guarantee

Assured timeous shipping of all orders with real-time feedback and updates, no matter the situation, you will never be left wondering about your order!
Looking for award-winning Coffee Beans?
For an award-winning roastery from where to buy your coffee beans who have won the 2022 MEA Markets African Excellence Awards.

Where you will find a symphony of flavours - freshly roasted and blended to perfection.

Beans direct from their roastery to your door.